​Music & Entertainment are key ingredients to any wedding. Take a look at our talent we're sure you'll find a DJ that will rock the house and play all your favorite tunes!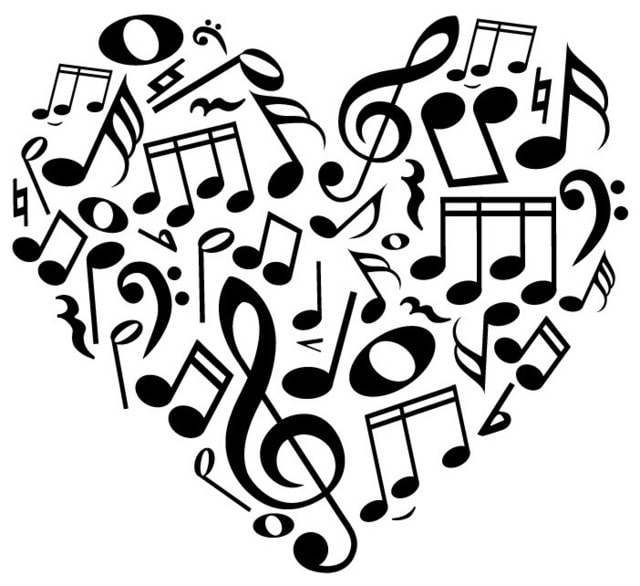 Make My Stay
Special events MC and DJ providing a personalised mix of party music to keep your guests engaged and entertained. DJ Touch is committed to spending the time and attention to detail that will provide the ultimate soundtrack to your joyous occasion.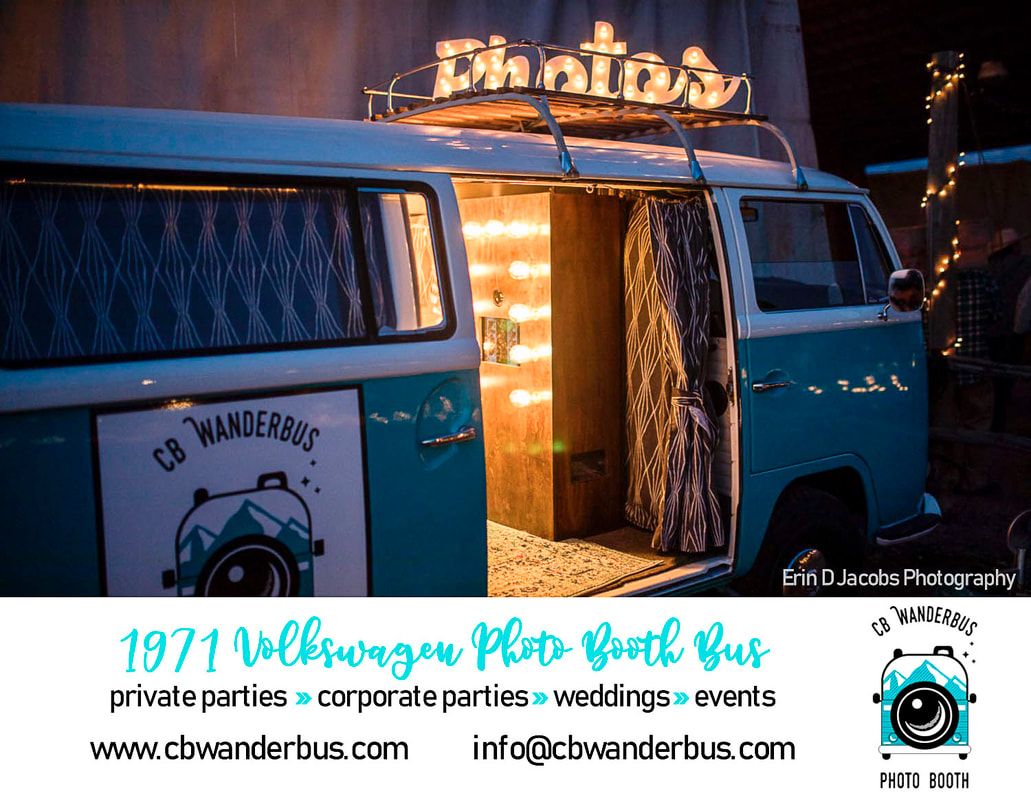 CB WanderBus
Crested Butte and Gunnison valley's original vintage mobile photo booth. We provide a fun, unique, and customizable experience to all events.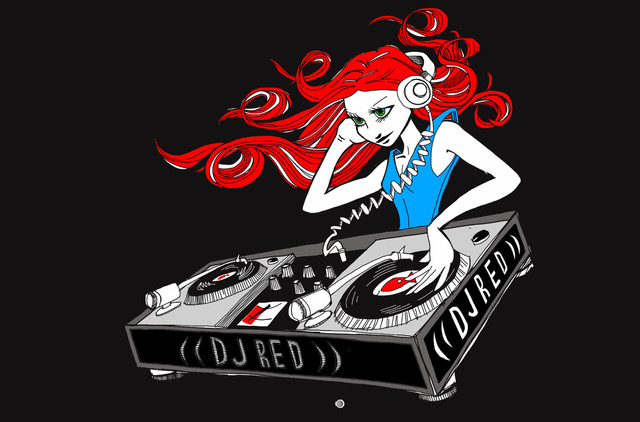 I became a DJ because I love to dance and love a great dance party. Nothing makes me happier than seeing a room full of people dancing and having an amazing time. It is your day, not mine, and I will play you and your guests music wishes. You can put as much or as little effort into the planning of the play list. I take pride in making every event I work special and unforgettable.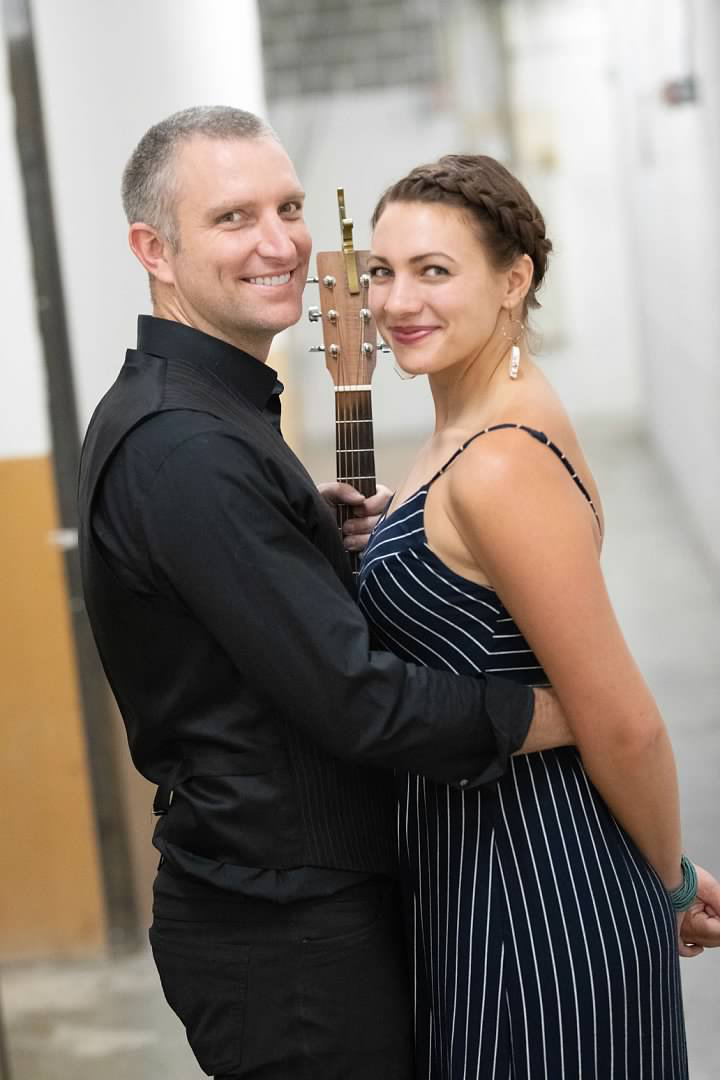 Our LIVE MUSIC takes romance and fun to the next level with a personalized playlist for the feel of your wedding or reception! Sunny Downpour sets the mood with love-filled harmonies and provides high-quality sound equipment. You will love the personal, engaging touch that we guarantee to add to your event.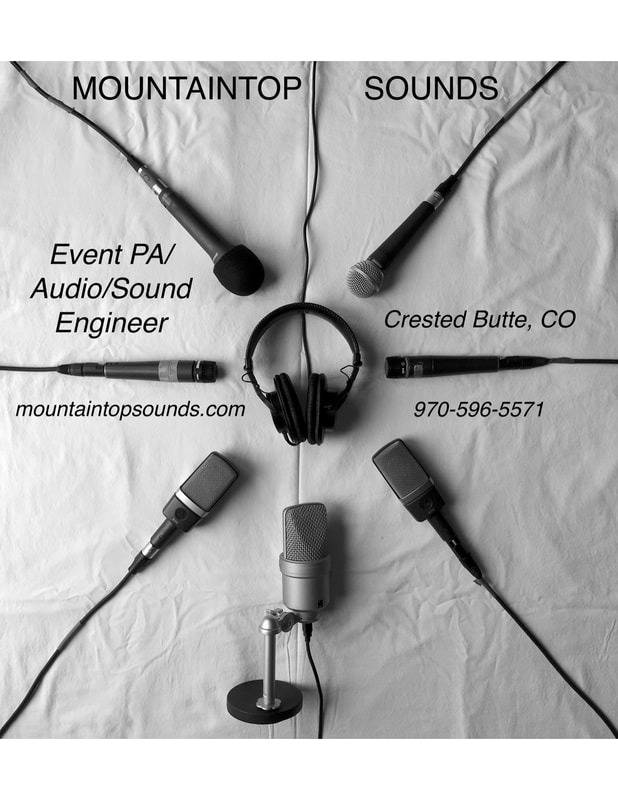 Mountaintop Sounds
Based in Crested Butte, Colorado. If you have an event or venue for which you need audio reinforcement, we can help. Anything from a small setup with one microphone and a speaker to full sound reinforcement for a large music performance is possible.
High Mountain DJs
High Mountain DJs is an all-occasion DJ Service dedicated to bringing joy through music. We are committed to consistently delivering the highest quality professional service at a great price. With a collection of over 30,000 musical selections we have the ability to match music to whatever atmosphere the client is looking for. High Mountain DJs guarantee to deliver on promises, exceed expectations, and always go the extra mile. Shakin' your Booty since the year 2000!